Companion Animal Rehabilitation Emergency Medical Fund (C.A.R.E. Medical Fund) was founded in 2013 and brings otherwise unadoptable companion animals to an adoptable condition by providing emergency medical funding and assistance to local shelter pets.

---
Animals In Need


Success Stories


DONATE

Give to help animals in need. You can make a one time donation or help with monthly giving! Click HERE to see how.
---
Medical Spotlight - Aspen!
Aspen is the 7th Parvo dog we've had to treat this year! She was brought into the shelter to be euthanized, but given that she was still alert and active and only 8 months old, we thought she deserved a chance. Today, she is stable and is quarantined at VCA Apache Junction Animal Hospital. Her prognosis is good and I think we caught this early enough. It's so heartbreaking to see animals suffer because of lack of routine vaccinations. Our poor little fund has been stretched thin with all these Parvo cases this year, and we would appreciate any donations on Aspen's behalf. Thank you for all your support!
​
---
In the News...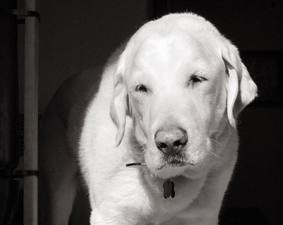 CARE Medical Fund is happy to announce that we were awarded a grant from
The Grey Muzzle Organization
!!! The grant will be applied toward our
Senior Animal Wellness Program
and will help senior dogs over 7 years old to become more adoptable. Grey Muzzle improves the lives of at-risk senior dogs by providing funding and resources to animal shelters, rescue organizations, sanctuaries, and other non-profit groups nationwide. We appreciate the opportunity to help save more senior lives!
---