Companion Animal Rehabilitation Emergency Medical Fund (C.A.R.E. Medical Fund) was founded in 2013 and brings otherwise unadoptable companion animals to an adoptable condition by providing emergency medical funding and assistance to local shelter pets.

---
Animals In Need


Success Stories


DONATE

Give to help animals in need. You can make a one time donation or help with monthly giving! Click HERE to see how.
---
Medical Spotlight - Melanie!
Melanie was surrendered by her owner. They said she was only two years old and never mentioned any medical problems, but there was something that just wasn't right. She was lethargic, had a lot of hair loss and wasn't eating or drinking. As it turns out, Melanie has Hypothyroidism and most likely suffering from Pancreatitis. She is

also not 2 years old, more like 6 or 7. Melanie is still at

VCA Apache Junction Animal Hospital

receiving fluids and will stay there until she can be safely discharged. We'll keep you posted.

UPDATE 1/14/17

: Melanie isn't eating so they are going to keep her

at the hospital. She also has developed a urinary tract infection (probably from the dehydration) and will need medication for that. Please say a few prayers for our big girl so that she can start feeling better soon.

UPDATE 1/16/17

: Melanie has been discharged and has been placed in a foster home temporarily. She just started to eat and drink and is doing much better now that she is with people that love here.

UPDATE 2/01/17

: Mel's thyroid blood panel came back as stabilized so she is now ready to be placed for adoption!
---
SPAY PRIDE 5K Walk/Run Event - February 18, 2007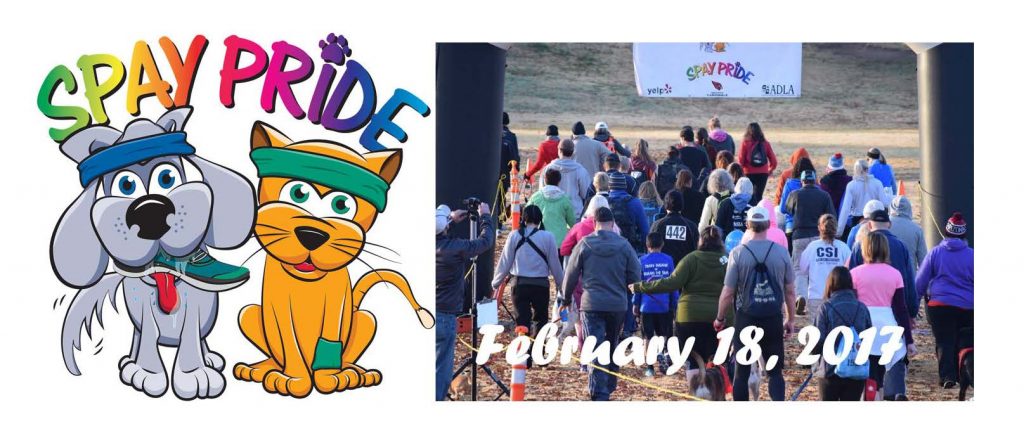 ---
---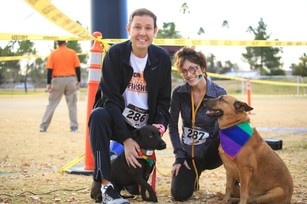 Spay Pride is a dog-friendly 5K Walk/Run and is the signature fundraising event for Panacea Animal Wellness Sanctuary (
www.pawsaz.org
) with half of the proceeds benefiting
C.A.R.E (Companion Animal Rehabilitation Emergency) Medical Fund
.
This is Panacea's signature annual 5K annual Walk/Run and we couldn't be more EXCITED. What is better than spending an amazing day in February at Kiwanis Park (Tempe, Arizona) with your best human and furry friends. We can guarantee the day will be filled with live demonstrations, fun for all family members, cool raffle prizes, food and beverages to keep us going, the Spay Pride village of vendors who share a passion for pets and generally lots of fun for all! (SEE THE ACTIVITY SCHEDULE HERE
)
for more details on scheduling and activities.
Simply put, Spay Pride is that one singular event that determines how many sweet orphaned shelter lives can be saved by
Panacea
and
CARE Medical Fund
in the coming year. The amazing business community of premier sponsors have embraced this event year after year. So now it's your turn to step up to the plate and
REGISTER TODAY
to make a difference in your community, knowing that your support simply means life or death to sweet, orphaned, shelter animals.
---
---
In the News...

What a wonderful way to start the New Year! The awesome people at
VCA Apache Junction Animal Hospital
surprised us at the shelter with a check for $1,006! They raised donations through their 'VCA Charities Pennies for Pets' program and through 'WOOF' hat sales over a course of 3 months. We'd like to thank VCA for being such an amazing partner and supporter of CARE!